vCIO (Virtual Chief Information Officer) Services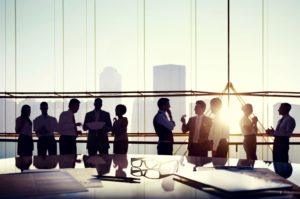 Upvant® offers experienced Chief Information Officer services on an ongoing (permanent), interim or special engagement basis.  A few examples include but are not limited to ERP system implementations, digital transformation – cloud, mobile, software and data, Microsoft Azure, Office 365/SharePoint integration. We focus on small to medium sized businesses with 50 to 200 employees and have less than 5 IT or no IT resources. After a thorough assessment our clients get assigned a professional that fits the requirements and expectations.
It's become impossible for businesses to meet all technology demands with current budgets, resources, and approaches.  Our CIOs collaborate together with our clients using strong IT governance and industry experience to analyze how your organization operates and effectively plan for your technology needs. We typically recommend solutions within your budget that fit your companies objectives.  Our one hour assessment will allow us to confidentially understand your expectations, roadblocks and deliverable's.
Tony is a proactive rather than reactive Information Technology Leader with a strong executive presence and ability to remain calm under demanding situations. He strategically uses 20 years of well-rounded experience along with a Master's Degree in Software Systems to analytically complete the rapidly changing puzzle of IT.
We have simplified our service levels so that our clients can choose the package that fits their needs, with the flexibility to add to or change their package whenever they need to.  Our service levels go from basic to comprehensive, depending on your needs.